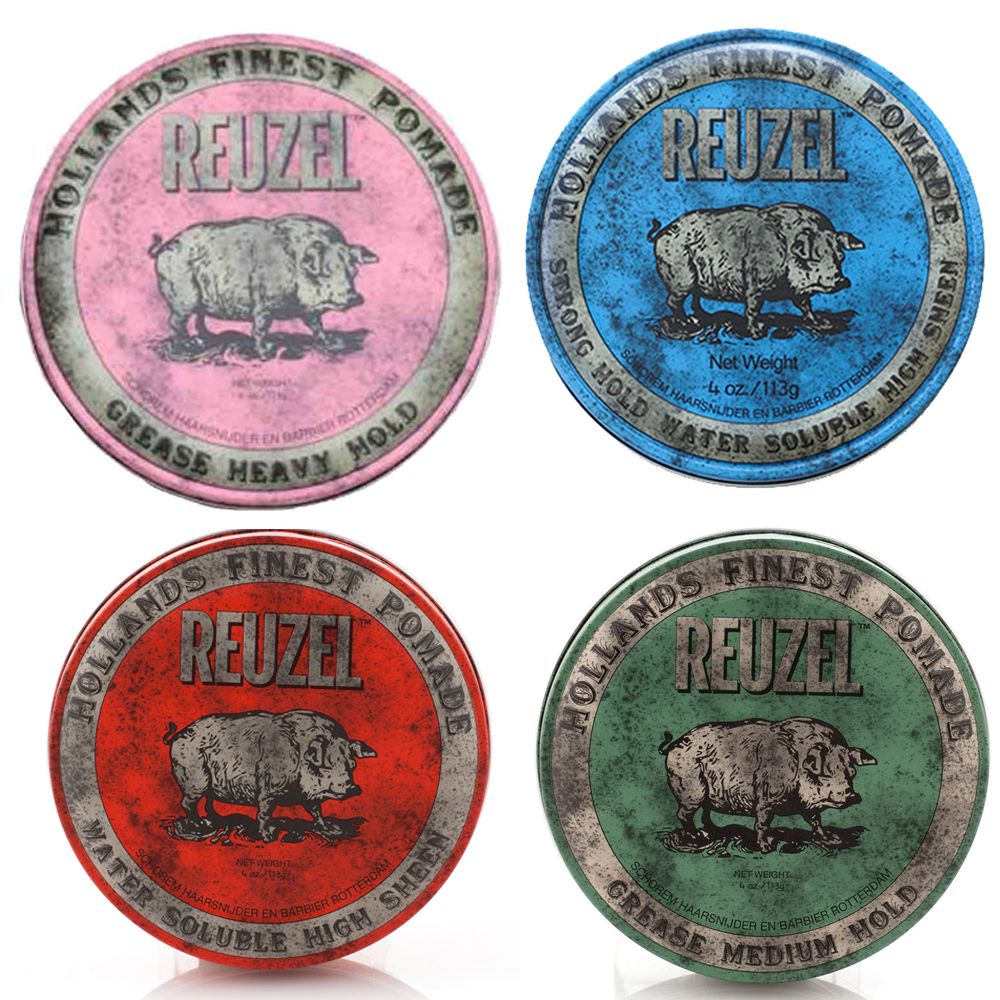 Reuzel Grease Pomade in the pink can is perfect for the man who carries a comb and knows how to use it.
Reuzel Grease is a versatile wax and oil based product that allows you to control its strength and degree of shine.
Reuzel Pomade in the blue can is packed with high shine and strong hold, is water soluble, holds like a heavy wax yet rinses out as easily as a gel.
Made solely from natural oils and Shea butter that soften and moisturize beard and skin. Perfect for the everyday styling of your beard. It relieves redness, irritation, and dry skin and gives it a more lush touch. Combine the beard balm with Mr. Bear Family Beard Brews, and give your beard a shine of excellence. The product a delightful scent of freshly picked citrus fruits.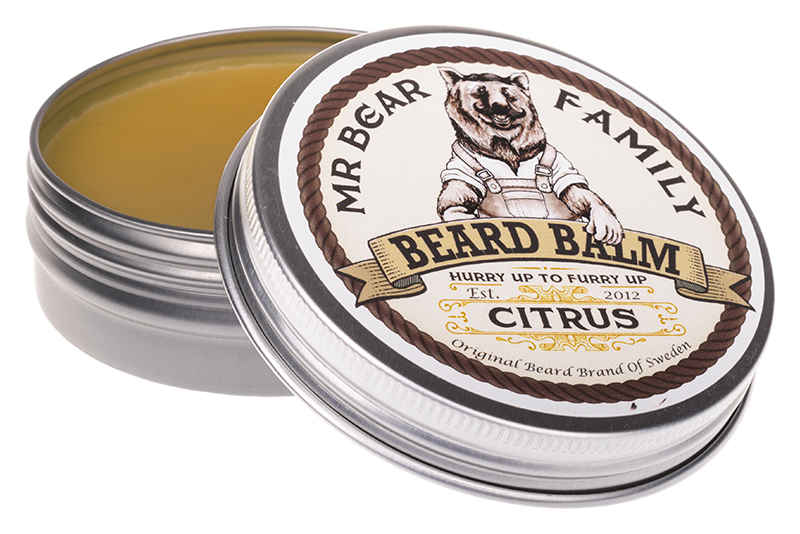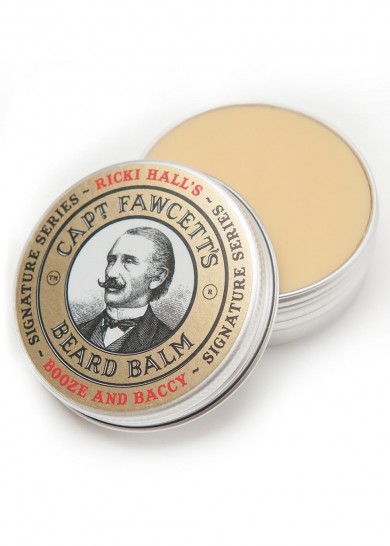 Following naturally on from the hugely popular Ricki Hall 'Booze & Baccy' Beard Oil & Moustache Wax comes this rather magnificent Beard Balm. A unique fusion of 5 base creams and exotic waxes along with 10 essential oils, qualify this handmade pomade as a simply must have addition to any gentleman's grooming arsenal.
Schmiere – Pomade for medium and gorgeous feathers – for your "feathers" always staying gorgeous and keeping their shape!
Finest hair pomade from Rumble59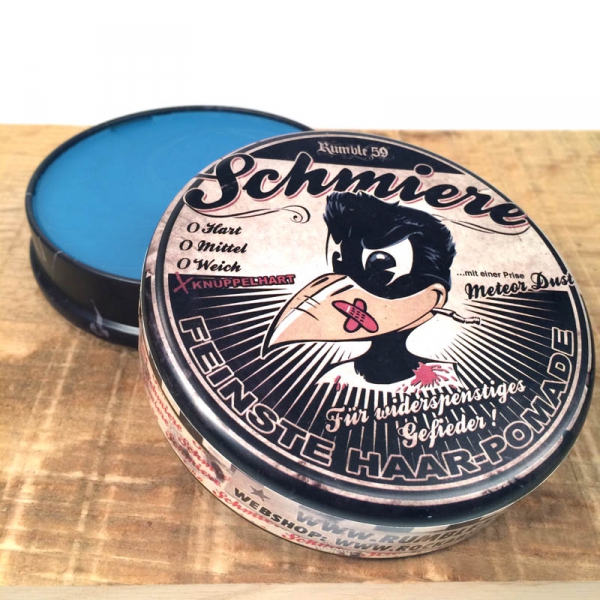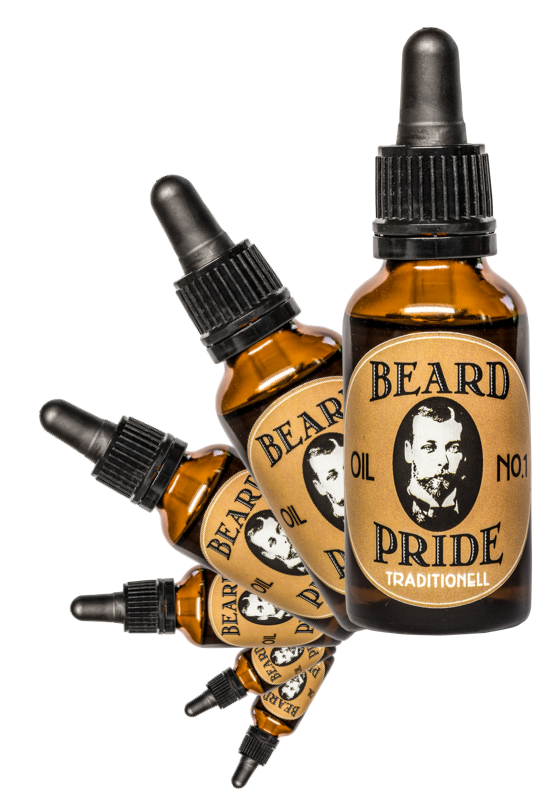 Beardpride
Die Mischung der Basisöle ist immer gleich: Wir verwenden hierfür nur die edelsten, kaltgepressten und biozertifizierten Öle. Jojoba-, Argan-, Mandel- und Brokkolisamenöl bilden die pflegende Basis unserer Öle. Das Öl zieht schnell ein und schmiert nicht. Die Kämmbarkeit wird sofort verbessert. Für das Aroma verwenden wir kein Parfüm, sondern nur 100% naturreine ätherische Öle und Aromen. Das gleiche gilt für unsere Pasten, wie das Balsam und die TropicButter! (Quelle: beardpride.de)